Steven Harris and Lucien Rees Roberts
May 20, 2014 Filed under: The Buzz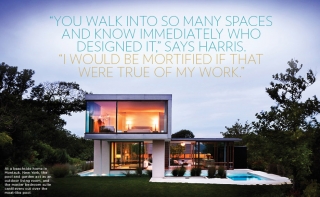 Newlyweds and long time collaborators, this designing duo creates architecture and interiors for visually striking, clean-lined residences everywhere from Manhattan to Mumbai.
Architect Steven Harris and interior designer Lucien Rees Roberts are the kind of partners in business and life who finish each others thoughts. Here, they're
recounting how they acquired their Croatian getaway, an ancient stone house perched atop a hill that's a speedboat ride away from Dubrovnik.