September 09, 2014 Filed under: The Buzz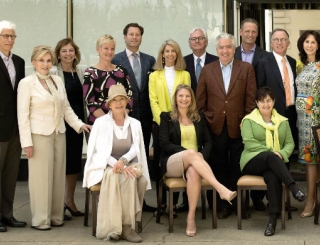 Top pros assess the housing market.
San Francisco housing is a bargain? That was the consensus of more than two dozen of the region's top real estate professionals attending a recent round-table luncheon at the Fairmont Hotel. Hosted by the Nob Hill Gazette and moderated by Rhonda Diaz Caldewey of Terranomics, this annual event offers a reliable barometer of the local housing market and a prescient prognosis of where the market…
Read more...